DNIF HyperCloud, Single Solution for Security Operations.
Designed for extreme scale and visibility to threats.
High Speed Ingestion
DNIF has built the fastest real-time data collection, parsing and enrichment technology stack from scratch. While other SIEMs let you scale upwards to 1TB per day – DNIF lets you start at multiple terabytes per day and scale to petabytes a month.

Got 100K Events Per Second? That's a breeze for us. We enable scale upwards of 1 Million Events per Second.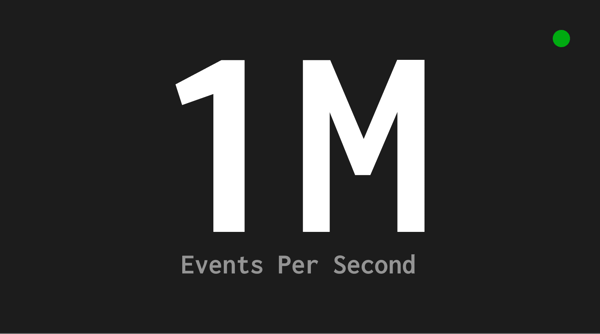 Time to Value, is ZERO
Every single log that flows through DNIF goes through our AUTODETECTION engine to identify log format and log source type. No configuration needed at any stage of the integration process. Just point your logs to DNIF and forget. It's that easy.
Key Capabilities You Will Love
The platform is designed to reduce pressures at the security operations center, from administration to incident response, it's easy.
Uncover Campaigns
The graph engine continuously finds and builds connections between entities seen in monitored telemetry helping you connect the dots and uncover complex threats faster. Connecting signals provides more context, reduces the alert pressure and allows analysts to make decisions faster.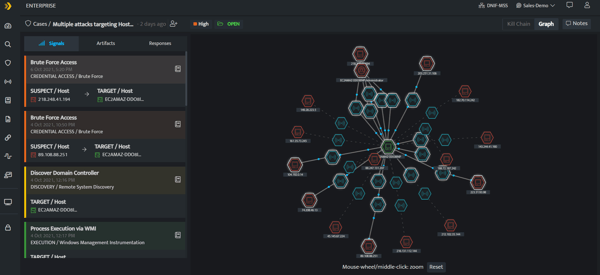 MITRE ATT&CK Alignment
Detection content is annotated with confidence levels, killchain and TTP mapping aligned with the MITRE ATT&CK framework. One platform that tells you your detection coverage.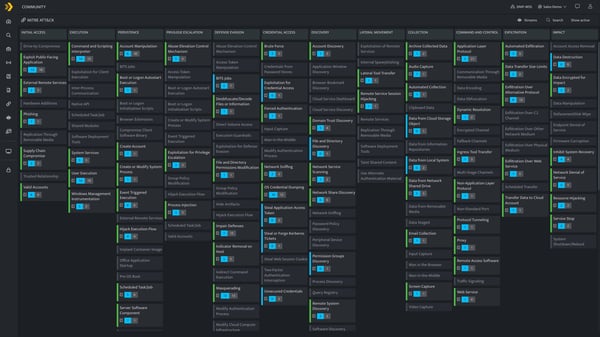 And There is More
Critical features that will help you shorten the curve to value.
Schema on Read
Parse and extract fields from raw events at run time, apply retrospectively
It's HOT for 365 Days
There is nothing called Warm / Cold Storage, everything is HOT for 365 Day
Multi-Stage Logic
Use pipelines to call in multiple logic blocks, create multi stage use cases
500+ Use Cases
Families of use cases, constantly evolving to match the changing threat landscape
Multi Cloud Support
Connect to multiple cloud service providers and stream events in real-time
No Code ML
Out of the box content to detect outliers using no code machine lerarning
WHO COUNTS ON US
Customer Testimonials
"DNIF's MITRE ATT&CK framework alignment has enabled us to optimize threat detection strategy. We are now able to detect threats in real-time and map them against different stages in the kill chain. A true next-gen SIEM which has significantly reduced our alert fatigue through its connected signals feature."
"Our partnership with DNIF combined with our managed security services has enabled us to fasten the time to value cycle for our customers. DNIF's ability to scale has helped us serve customers at a reasonable total cost of ownership. "
"DNIF has given us a remarkable Big Data Security Analytics platform that surpasses traditional SIEM capabilities with features such as UEBA and integrated SOAR solution, making it easier and faster to triage and respond. This gives a significant boost to our comprehensive MSS offering to our customers via services such as threat hunting, application data monitoring, and other critical security services over and above traditional SIEM-based security monitoring. The flexibility provided by DNIF MSS platform architecture has further empowered us to customize our offerings to the needs of every client within the centralized deployment."